Kipepeo Foundation is a small family charity supporting Africans in their initiatives to improve education and sports facilities for orphaned and disadvantaged children.  We cooperate with the local community and sponsor only projects started locally by Africans. We believe that developing opportunities that the community considers valuable makes a bigger difference than financing our ideas, no matter how grand. None of our volunteers and partners receive financial compensation for their work.
We have been operating since 2008. Kipepeo is a Swahili word and means butterfly.
Children's Right to Education
We believe that all children, regardless of social or financial status of their families, have the right to education. Therefore we focus on helping children without resources, we try to present them with education and meaningfully fill their free time.
Local community contribution
To ensure long-term sustainability of our projects and contribution from the local community, we sponsor only projects started with African initiative. We believe that developing opportunities valued by the community makes a bigger difference than financing our ideas, no matter how grand.
Projects - donors connection
We are emphasising direct personal connections and involvement in small projects.
Zero overheads
We all provide our services free of charge. Similarly, all our partners provide their services to us free of charge.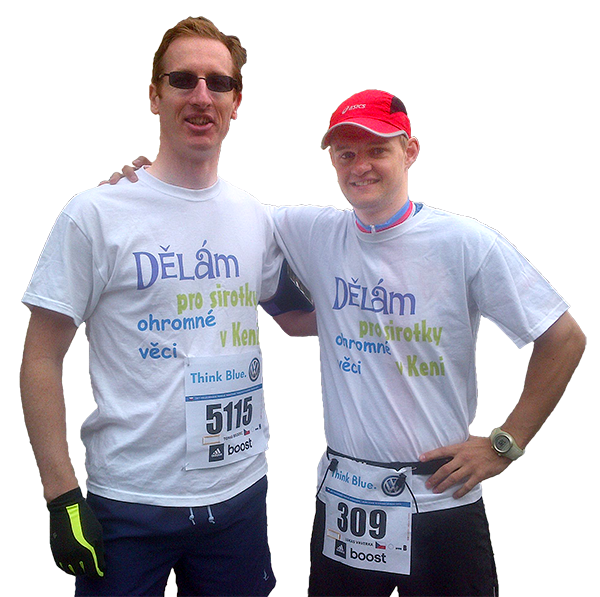 How Can You Help?
Give a helping hand to those who need it.
Volunteers do not necessarily have the time or money, they just have the heart.
Send Donation
Please use an account transfer to any of our accounts
UniCredit Bank Czech Republic and Slovakia, a.s.
Account Number: 01387411262/2700

Lloyds Bank United Kingdom
Account Number: 12677660
Sort Code: 30-99-02
BIC: LOYDGB21334
IBAN: GB27 LOYD 3099 0212 6776 60

Or donate through MyDonate website
Fundraising Challenge
Are you a runner? A cyclist? Or just an enthusiast who is up for a challenge?
Please get in touch if you are interested taking on a marathon, a cycling challenge, or maybe just bake some cupcakes or have a bit of fun competing in your work team!

You yourself choose a fundraising target. Any amount you fundraise will make a difference.
Make A Gift
You can also make a material gift. We accept
children's books
soft toys and games
stationery and school maps
calculators
English learners dictionaries
old working laptops and other gadgets
T-shirts and jerseys for our football team
children's school shoes
Please contact us using the button below to arrange the shipping.
Who we are
Kipepeo Foundation is a charity registered in the United Kingdom and in the Czech Republic. We operate in the Likoni slum near Mombasa, Kenya, and recently also in the Kenyan capital Nairobi.
Kipepeo Partners and Donors
Main Supporters
Mr & Mrs Anthony and Mary Spender
Mr Christopher White and family
Mr Peter White
Mr Michal Diatka
Mr Zdeněk Dvořák